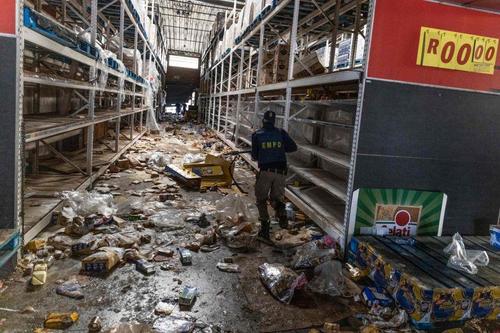 By Brandon Smith On the global news front I have been watching one event with special attention, mainly because it seems like almost no one else is – I am speaking of course about the social and economic collapse in South Africa that has been escalating over the past couple weeks. What is strange to […]

America Is Only One Step Away From A South African-Style Social Implosion — THE Gangster Princess
Related:
African vs Western corruption, how they differ, how this affects you, what should we do about it?
Three Democrat Senators: Cory Booker, Elizabeth Warren, and Kirsten Gillibrand propose 'Justice' bill to transfer up to 32 million acres to Black farmers through a USDA system of land grants
NBC: "IQ Rates Are Dropping in Many Developed Countries and That Doesn't Bode Well for Humanity"
Why the Decline of America's Average IQ is a Cause for Concern — The Neo-Ciceronian Times
Why Were Medieval and Renaissance Aristocratic Republics Limited to High IQ Germanic Populations?