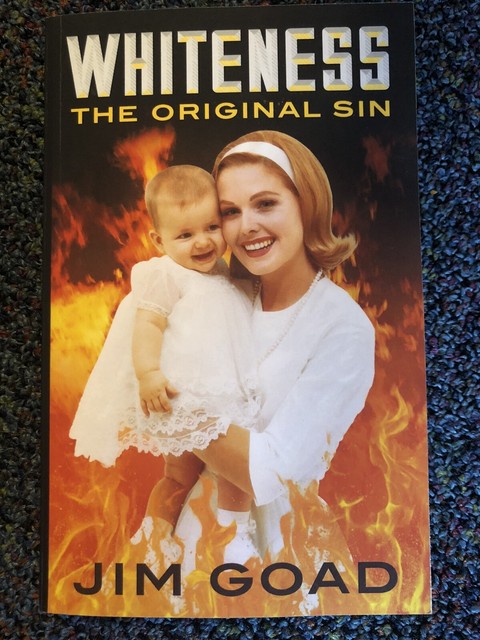 Kendi's controversial book "How to Be an Antiracist" would lead to "a better Navy" by promoting more discussion on racism in America.

Kendi is director of the Center for Antiracist Research at Boston University, and his book contends that America is a fundamentally racist country.

At the hearing, Rep. Jim Banks, R-Ind., teed up a question to Gilday by noting that "the Navy recently completed a one-day 'stand-down' to remove extremism from the ranks."

"In my view, Kendi has espoused extremist beliefs that clearly violate the oath to the Constitution I took when I served in the Navy," Banks said.

Banks pointed out that "Kendi labeled Supreme Court nominee Amy Coney Barrett a 'white colonizer' because she adopted two children from Haiti."[…]

Navy chief: Critical race theory proponent's radical book makes for 'better Navy' — True North Reports
Related:
Military recruiting crisis looms with U.S. youth too flabby to defend nation, retired generals say
New Army hair and grooming standards allow for ponytails, nail polish, earrings and more — Fox News
Biden's Defense Secretary Honors Transgender Individuals for Serving in the Civil War, Revolutionary War
Biden Signs Executive Order to Make Transgender Surgery Free for Military on Taxpayer Dime
Nearly Half of Female Soldiers Still Failing Watered Down Army Fitness Test, While Males Pass Easily: Could this mean Men are Stronger than Women? Nah! That would be bigoted. Instead continue to lower the bar of Fitness Standards in the name of"Equality"
US army halts gender neutral fitness test as women struggle
Joe Biden Says Military Will Focus on Making "Maternity Flight Suits" — So Pregnant Women Can Drop Into Enemy Territory During Wartime?
A Military Reader Says The US Air Force Is Getting Woke, Training Airmen To Be Sensitive/Effeminate/Fragile Limp-wristed Crybabies
Space Force Commander Demoted Over Book Detailing 'Neo-Marxist Agenda' And Critical Race Theory Infiltrating Military
Woke takeover of U.S. military endangers us all
ROTC Cadets Wearing Heels for Sexual Assault Awareness Spurs Review — Military