Human trafficking is a form of modern-day slavery in which traffickers use force, fraud, or coercion to control victims for the purpose of engaging in commercial sex acts or labor services against his/her will.
The mainstream media seems to be ignoring the fact that over 8,000 children have gone missing every year. Where are they at? A person just doesn't vanish into thin air.

Are you even aware of what's been going on in the last three and a half years since Donald J Trump became the 45th President of the United States of America?
He made a promise once elected to stop human trafficking. He signed an executive order to combat human trafficking on June 31, 2020.

Not one so-called journalists even asked about the missing children. Why not? Shouldn't children be a priority?

This map below isn't about COVID. This map displays human trafficking across the United States of America. Outrageous!
Note that red means those areas are very active

Something so destructive to human lives deserves national attention. I wonder if we started actively reporting the number of children that are going missing everyday like COVID cases — would more people start paying attention?

Instead of arguing about mask vs. no mask, ask yourself where do 800 thousand children a year go? Why aren't we more outraged about this?

Educate yourself about this industry at Polaris Project.org.

Why Isn't The Mainstream Media Talking About Human Trafficking — connectwithalicia — Wake Up To The Truth
Israel is the organ harvesting and human trafficking global ringleader, with complicit help from US and Turkey — Scott: Signs of the Times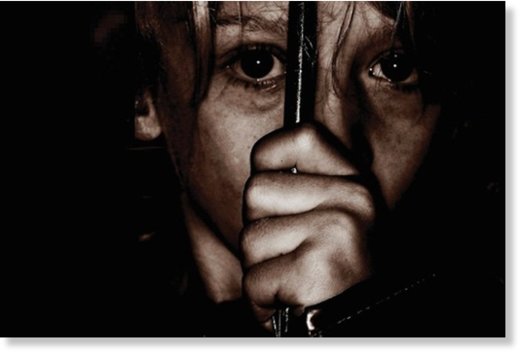 Article from 2016

…global problem of human trafficking and the sex slavery trade. Another related ongoing shameful practice that's also increasing globally is the harvesting of human organs from war victims and selling them on the black market. …

…

All this tragic human horror only occurs because of an overly aggressive, imperialistic US-Israeli foreign policy creating a path of chaos and destruction across the Middle East and North Africa secretly supporting Islamic terrorists to fight US-Israeli proxy wars to illegally overthrow sovereign national governments like Assad's. The ruling elite behind the Greater Israel Project deploys US Empire to manufacture unlawful wars and the subsequent largest migration crisis since WWII to willfully and methodically destabilize the world generating such dire human living conditions that expedite formation of a one world government.

The all too common human story is that thousands of Syrians unable to find work trapped in inhumane conditions at migrant refugee camps in adjacent countries have opted to desperately sell their organs in order to support their families. Parasitic criminal gangs and international cabal rings opportunistically set up thriving predatory operations exploiting the surplus of war refugees by organizing intricate organ trafficking networks throughout countries like Turkey, Lebanon, Jordan, Iraq and Egypt.

Ironically but also by criminal design, the two closest neighboring countries most powerful in the region that are most directly responsible for the Islamic terrorists and the MENA wars – Israel and Saudi Arabia – refuse to even take in a single refugee from the very same wars they both create and promote. Note that Israel, Saudi Arabia along with third wheel Turkey as part of the US Empire-led axis-of-evil, longtime regional ally and fellow NATO member Turkey received a $6.6 billion bribe from the bankrupted EU to "manage and control" the migration crisis, only to then turn around and unleash yet more waves of refugees pouring into Europe to this day. And it's Turkey and Israel that both also play the most prominent role in the soaring organ trafficking epidemic as well. But more on that later.

Similar to Syrians, Palestinians in Israel have also been known to donate kidneys and other organs to feed their impoverished children. See a pattern here? Create extreme economic hardship purposely engineered to manipulate desperate parents trying to provide for their families, endangering themselves to give up their own body parts for sorely needed survival money. According to Dr. Nofal, donors in Turkey can earn $10,000 for a kidney while in war torn Iraq the price may be as low as $1,000 whereas in Syria and Lebanon the going rate for selling a kidney is around $3,000.

More than a half dozen years ago the largest Swedish daily newspaper the Aftonbladet reported that Israel engaged in systematic harvesting of organs belonging to Palestinians being killed by the bloodthirsty apartheid government. After the usual anti-Semitic charges from Israel denying such accusations, the Swedish newspaper standing by its original story was then further corroborated by the release of an interview in 2000 with Israel's forensic institute Abu Kabir head Dr. Yehuda Hiss who stated that in the 1990's the institute harvested skin, corneas, heart valves and bones from deceased Israeli soldiers and civilians as well as foreign workers and Palestinians without legal consent from their families. Finally the Israeli Defense Forces admitted the illegal practice but insisted that organ harvesting ceased in 1999 and that family permission is now legally secured prior to any harvested organs for transplants.

Meanwhile a number of Palestinian families have registered formal complaints over the years upon observing the returned bodies of their family members conspicuously missing body parts. A pro-Israeli magazine the Forward confirmed that Israel had been routinely stealing Palestinians' organs for Israeli citizens' spare parts. Finally even the pro-Israeli New York Times has called out the Tel Aviv regime for its "disproportionate role" in organ trafficking since 2000.

UC Berkeley professor, anthropologist, activist-author and head of the watchdog group Organ Watch Nancy Scheper-Hughes who released the 2000 Dr. Hiss interview implicated Israel's nefarious organ harvesting and trafficking program:

Israel is at the top. It has tentacles reaching out worldwide… [Israeli organ traffickers] had and still have a pyramid system at work that's awesome… they have brokers everywhere, bank accounts everywhere; they've got recruiters, they've got translators, they've got travel agents who set up the visas.

Hughes has bluntly described organ harvesting as "paying the poor and the hungry to slowly dismantle their bodies." A 2001 BBC report disclosed that Israel per capita stands as the world's largest recipient nation for organ transplants yet is the country with the fewest organ donors. The problem is additionally compounded by the fact that the Tel Aviv government including the Minister of Defense has historically encouraged the practice, only making organ harvesting and trafficking illegal in 2008. For years the Israeli healthcare system subsidized transplant holidays up to $80,000 in reimbursement for organ recipients to travel abroad for transplants. Insurance carriers customarily paid the tab on all remaining costs. Hughes has described Israel's leading role in the international crime syndicate that is "organized through a local business corporation in conjunction with a leading transplant surgeon, operating out of a major medical center not far from Tel Aviv." Additional connections include transplant surgeons in Turkey, Russia, Moldova, Estonia, Georgia, Romania, Brazil and New York City.

…

It's a crime condoned in large part by wealthier nations like Israel and America where the affluent can afford to pay "extra costs" to get bumped up on multiple waiting lists for livers, kidneys and corneas. Wealthy nations predatorily feed off poor nations and corruption at the highest deep state levels ensure that the guilty parties are never brought to justice. Frequently the criminal body snatchers end up not even paying poor donors the quoted price promised. It bears resemblance to poachers killing endangered species like African hippos and elephants for their ivory tusks or cutting off shark fins and then leaving the animals bleeding to death. To the traffickers, internal human organs are just another precious commodity worth far more than any donor's human life.

A 1984 law made human organ trafficking illegal in America. But the first case in the US occurred in July 2009 when an Israeli citizen living in New York who paid donors in Israel $10,000 was arrested trying to sell them for $120,000 each to three Americans in need of kidney transplants. After making millions trafficking in kidneys, he was not deported because his crime was not deemed "of moral turpitude" and after the organ peddler served a brief two and a half year prison sentence, he was released in December 2014. The convicted Israeli trafficker carried a gun on him and if he encountered misgivings by a potential donor, the kidney smuggler would allegedly point his finger at the donor's head simulating he was pulling the trigger. His illegal racket became the biggest corruption case in New Jersey state history as it uncovered a money laundering scheme into the millions. A former state assemblyman who was the current NJ Commissioner of Consumer Affairs resigned over his involvement and the supervising FBI agent concluded:

[…]

Israel is the organ harvesting and human trafficking global ringleader, with complicit help from US and Turkey — Scott: Signs of the Times
Human Trafficking is rebranded by the liberal media as Migrant Justice, Habitat for Humanity, etc. Whilst appealing to emotionally manipulative talking points whilst overlooking the fact that the same organizations which seem to help "humanity" are merely transacting one "human resource" for another. We're all merely interchangeable units of productions and consumption according to the (((Internationalists))), unique dialects, customs, dress, mythology, etc. are impediments to a global Babylonian slagheap.